Summary
The number of hairstyles has expanded and grown to a degree that you can find a hair look that is perfect for your face shape, lifestyle, and personality. You not only can create your style and look by playing with color but with some simple hair extensions and colors, you get immediately noticed. This blog post focuses on trending hairstyles for women, of all ages and lifestyles.
Creative but Classy Hair has skilled and experienced stylists who give your hair the full attention from curling, trimming, braids, and more. We help you give your hair the natural look you want when looking for a great hairstylist in Westchester, CA!
Why is it Important to Have a Perfect Hairstyle
Hairs are an important aspect of your personality and should be well taken care of. A good haircut can enhance your facial features. The right hairstyle can make you look younger, better, and prettier. Your hairstyle has a direct impact on your physical appearance. The right hairstyle can make you look younger, better, and prettier. A new haircut can instantly change the way you look.
It is important to choose the right hairstyle. If you are looking for trendy hairstyles then try out these best haircut styles that you can try this season. You can try trending hairstyles such as medium-length bobs, pixie cuts, and shaggy beehive hair. Hair is an important part of our lives. It defines our personality and makes us look pretty, beautiful, and youthful. To enhance your hairstyle and make you look beautiful, you have to consider it carefully. There are many things that go into selecting the right hairstyle. A good haircut can make you feel more confident while wearing a new head of hair.
Trending Hairstyles
Many trends in hairstyles have come and gone. There was the mid-length bob, the pixie cut, and everything in between. But now something new is taking over social media- loose waves. Loose waves are not only fun to create, but they have a natural quality that can enhance any look.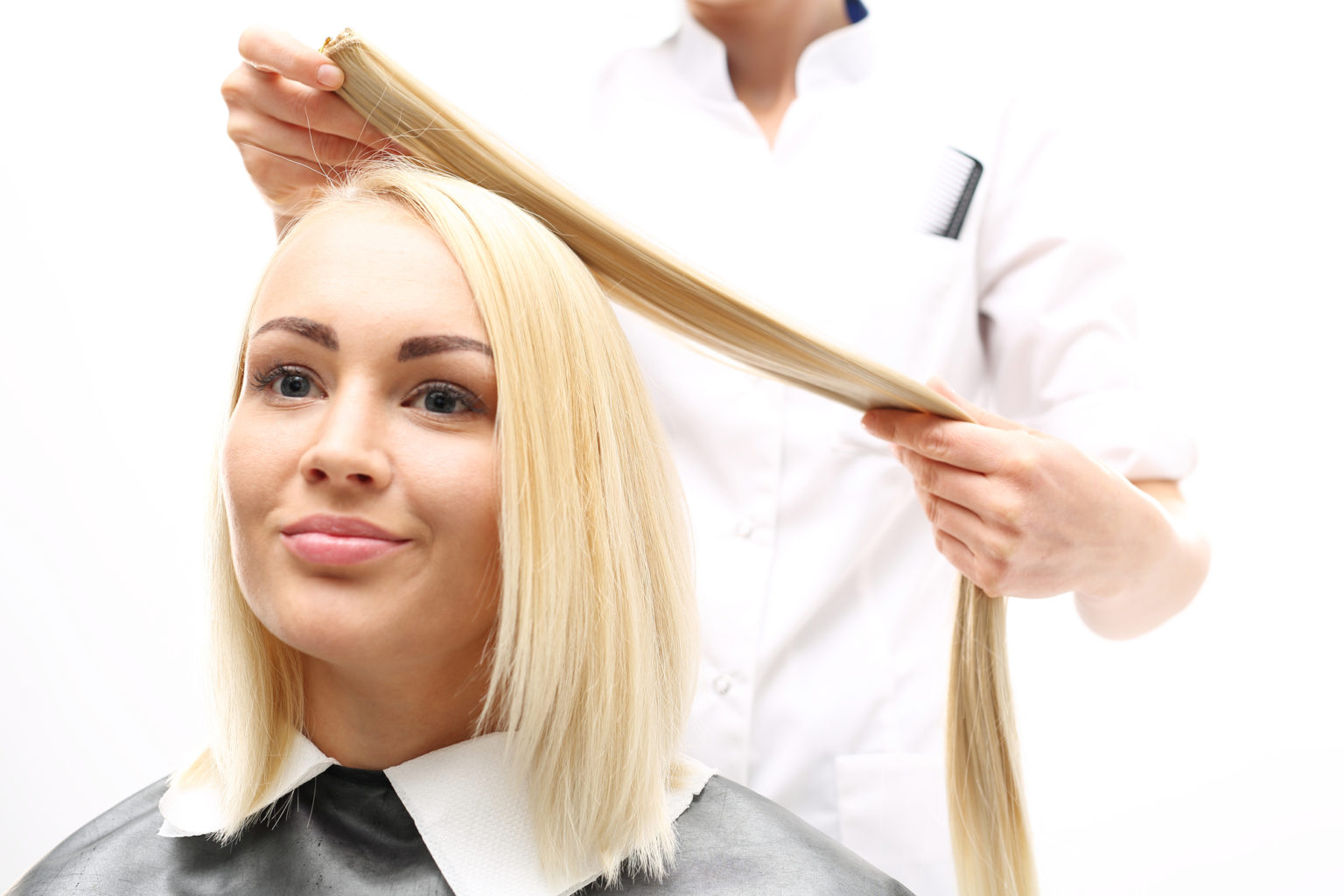 Are you looking for an interesting and easy hairstyle near me that will be great for the next event or party? Your daily routine may require different styles, but your usual one is not boring. In any case, you want your hair to look good, regardless of its length. So put on some music and relax – we are going to talk about how to get trendy hairstyles like a pro!
Let's Take a Look at Some Trending Hairstyles
Short Bob- Some flattering long bob hairstyle is the most trending hairstyle of today's era. Especially if you have a round face, they can just do so well for you. Check out some short bob hairstyles at your nearest hairstyle store and get some done for yourself.
Sleek and Straight – Long sleek and straight hair is the easiest solution to grab a cool and sexy look. You just need a straightening iron to achieve this hairstyle. Although for more perfection you can connect to a professional hairstylist and get the hairdo done.
Textures- Textures are the perfect hairstyle for every age. It doesn't matter which age you actually belong to, it can always help you to achieve a lot. You can easily try this simple, attractive, and easy hairstyle that can change your complete look and make you gorgeous.
Bangs- Bangs add extra attention to your appearance. You can try some bang on your look. It never matters which type of haircut you are wearing, this style is something that can always help you to look better.
Braids- Braids personally are one of my favourite hairstyles. Braids simply do great when styled with perfection. There are many types of braided hairstyles available from which you can easily choose one for yourself. Look for some best-braided hairstyles near me and get them styled on your hair.
Hair colors- If you don't want to cut your hair anyway and go for experiments then you can also try some hair colors on your natural hairstyle. Visit a professional salon and the experts there will help you to choose the right hair color according to your hair type. 
Extensions- Hair extensions are great in demand as they provide you the hairstyle which you want. If you have short, thin or dull hair you can try some hair extensions Westchester which will do a great job. Moreover, you can also order some beautiful extensions from Creative but Classy Hair the Hair Salon in Westchester.
Why do you need Professionals to Have a Great Hairstyle?
Hair is an important aspect of your personality and should be well taken care of. Hair styling is a big part of your usual beauty routine. Your hairstyle has a direct impact on your physical appearance. A new haircut can instantly change the way you look. Also, it is important to select the right hair salon and hairstylist for getting a new haircut. Not all salons are equally good at doing this job, so pick the right one first before going out to look for that perfect new haircut!
If you are planning a new color or cutting, then you need to see a professional hairstylist first. A great hairdresser will have all the knowledge needed to prepare your hair for the upcoming process. You should definitely learn as much as possible about how to keep your hair healthy during coloring and styling so that it doesn't get damaged.
How a Professional Salon can help you to get the Great Hairstyle
Salon hair care is more than just washing, blow drying, and styling your hair. Salon professionals know how to keep strands healthy in preparation for coloring and cutting. They also know how to leave out the stress of bleaching your hair too early or choosing the wrong color for your skin tone.
When it comes to hair care, beauty experts suggest that a regular visit to the salon is important for keeping your tresses in good condition. It's time-consuming to style and color your hair on your own. You can't be in two places at once and you can't make some important mistakes when using home products or trying DIY methods. Hence, I appreciate the importance of seeking expert guidance for those looking to keep their locks beautiful. If you are looking for such a hair salon near me than you can also connect to Creative but Classy Hair which provides the best hairstyling services in Westchester.
Wrapping Up!
That time of year is coming fast, and you've got a few big events to attend. If you're in need of a fresh new hairstyle, then we hope that the guide above has helped you. We compiled these ideas into this post so you can try out the looks and be your own celebrity! For a better look, you can also look for hairstyles near me and connect to some professional hairstylists who can help you to achieve some great hairstyles. One such professional hairstyle provider is Creative but Classy Hair which provides the best hairstyle in Westchester. With the help of their expert advice and hair styling services, you will achieve the most beautiful look all over.